Eight baby care tips for new parents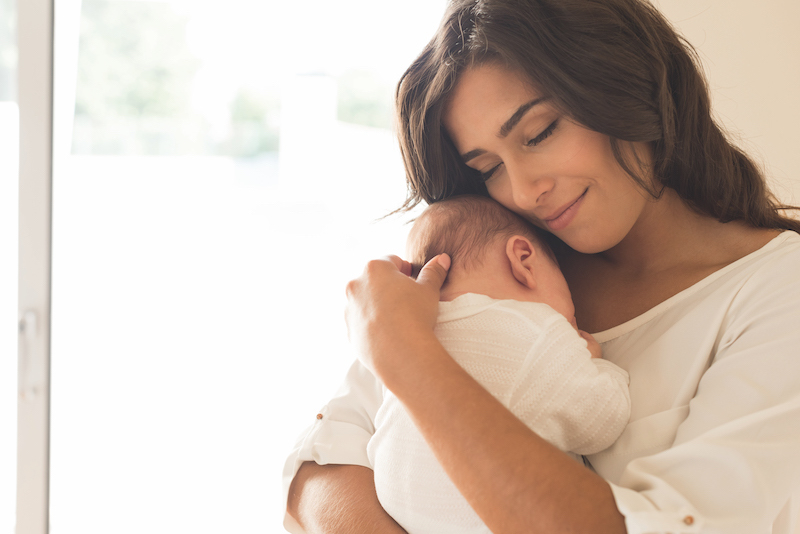 Eight things every new parent should know.
There are so many things that you don't realise about parenting until you're a parent yourself. How do you know what to do? There are still lots of things you'll need to learn about besides what nappies to buy or what baby care or grooming kits to look at.
So, as you get ready to raise a baby, remember:
1. Parenting Is Scary, Don't Be Afraid To Feel Your Emotions.
Building a family is an incredible thing. But you may feel the pressure to be a perfect mother or father who always knows what to do. But remember that raising an infant is tough! Don't put pressure on yourself to have all the answers, or feel like you need to hide your emotions. Let them out - it's all part of the journey.
If the emotions are more than just feeling overwhelmed and tired, be on alert. About 15% of women and 10% of men experience postnatal depression. If you feel strong emotions such as tearfulness, lack of enjoyment, motivation and sex drive, disruption to sleep and appetite, panic attacks and any other form of anxiety of feeling out of control, please confide in your partner, supportive friends or a doctor. Talk about how you're feeling and try to remember that it is a 'real thing' but there is help out there! Remember that you're not alone, and there are ways to get help. Here's a handy PDF with more information: Your emotions.
2. Skin To Skin Contact Does Wonders.
Holding your baby close and enjoying skin-to-skin contact straight after birth (and anytime your baby needs comforting or calming) benefits both you and your baby.
Some of the benefits of skin-to-skin contact:
supports a lifelong relationship with you and your baby

settles your baby's heart rate, breathing and temperature - reduces your baby's stress

helps your baby recover from the birth and encourages your baby to search for your breast

keeps your baby warm and comforted

helps colostrum let-down

protects your baby from infection and sets up healthy gut bacteria

reduces your risk of bleeding after the birth

develops your baby's brain
More info: The importance of skin to skin contact


3. Prepare your car and home before the baby arrives.
Never leave your required shopping to the last minute. It helps to have some of the essentials ready before your baby arrives, such as your babies bedding (cot, bassinet, side-sleeper etc), nappies, baby grooming kits, clothing and more. Getting a carseat and ensuring it's installed properly before you need it is essential. You won't feel like doing this when leaving the hospital with your bundle of joy! There are places that will help you with this, or will check your installation for your peace of mind.
More info: Rear-facing child restraints


4. Babies cry all the time - sometimes for no reason!
Everyone knows that babies cry, and they cry a lot! Being unable to communicate any other way, babies learn to use different cries to let you know what they need. Whether it's from tiredness, hunger, gas, discomfort, temperature, pain, wet nappy or even being bored or wanting a cuddle - they'll cry to let you know. You'll learn their cries and you'll run through your mental check-list of things to check each time. Trust your gut though - you know them better than anyone so if something doesn't feel right, seek advice.
More info: Plunket - Cries overview


5. Babies are fragile. Always buy baby-safe products
Baby grooming kits exist for a reason. Certain products may be too harsh for your little child. Your baby has more sensitive skin and smaller features, so adult-sized products could harm them.
To properly care for your child, look for baby-focused items. For example, our Binnie baby grooming set comes with a nail file, scissors, tweezers and nail clippers designed to be safe for infants. Or our bigger Health Care kits also contain a brush, comb, nasal aspirator, gum brush and thermometer. Check them out here: Binnie Baby Grooming and Care kits


6. Don't compare yourself to other parents. Trust your maternal instincts

You may have found yourself browsing parent groups online, on forums or speaking with other parents about how to parent, and you may have read or heard many different kinds of advice. As a careful new parent, you may feel obligated to listen to and follow every bit of advice you hear.
Remember this; not every parent is the same, and not every baby is the same. Just because another parent did something a certain way, it doesn't mean you have to mimic them. Listen to your maternal instincts and your doctor, midwife or plunket person.

7. Don't let your baby sleep in your bed with you
It may seem like a cosy idea to cuddle with your child in bed until you both fall sleep, but please never do this. This could lead to accidental suffocation, strangulation or another situation that harms your child.
Always ensure that your child is sleeping in their own safe space, like a bassinet or cot.


8. There's no such thing as perfect, and you can't do it all!

Some mothers may feel they have to do everything on their own, and if they can't, there's something wrong. But you're human, and you're doing your best. There's nothing wrong with asking for help from your partner, your loved ones or your doctor when you need it.
It's unrealistic to expect yourself to be on top of everything from your pre-baby life, as well as learning about caring for a new human being! Seek assistance when you need some help.
Where you can find safe, high quality baby products to help you with your parenting journey
Are you caring for a new baby? Our store at Naturally For Babies is full of excellent goods to help your baby. We are proud to help New Zealand parents enrich their children's lives with wonderful products.
Treat yourself and your baby with baby care products from us, Naturally For Babies.
Posted: Monday 21 November 2022