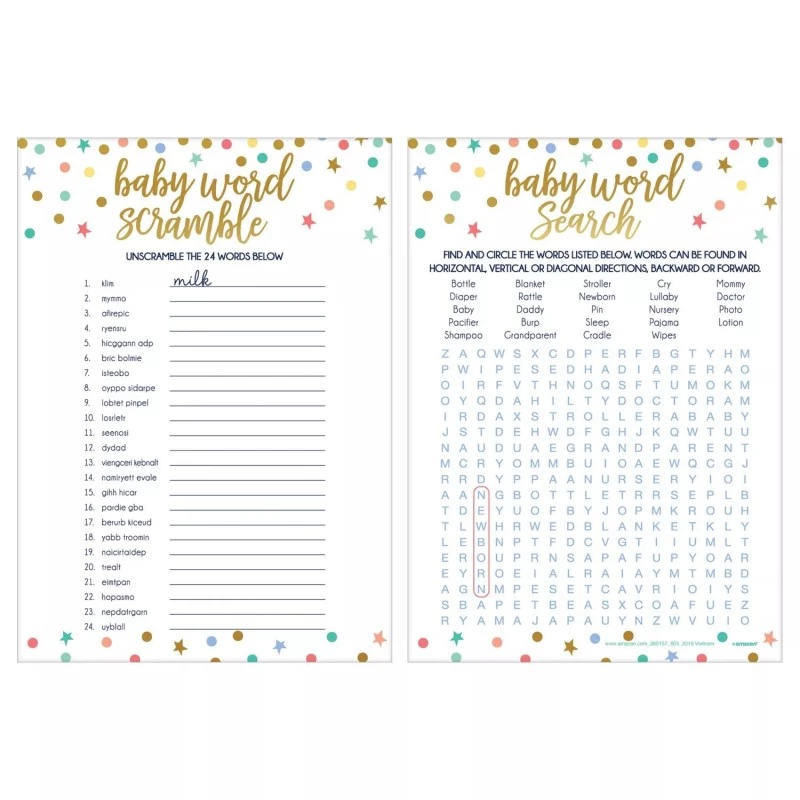 Add some fun to a baby shower with a little brain-teaser competition! This pack contains 24 double sided sheets with a game on each side.

Games:
Side 1: Baby word scramble
Side 2: Baby word search

Also contains an answer sheet!

Great and easy game for a baby shower - all you need are some pens or pencils.
We only have 2 items left. Don't miss out!